Truman Virtual Desktop Client for Mac - Installation and Configuration Instructions
1. Download the VMWare Open client Download the VMWare client by clicking here
2. Open the DMG file and then drag the VMWare View App into your Application folder.
3. Open VMWare View App then click "Add Server."
4. Specify "view.truman.edu" as the Connection Server Name

5. Logon with your credentials.
6. Double click on the Virtual Desktop to connect.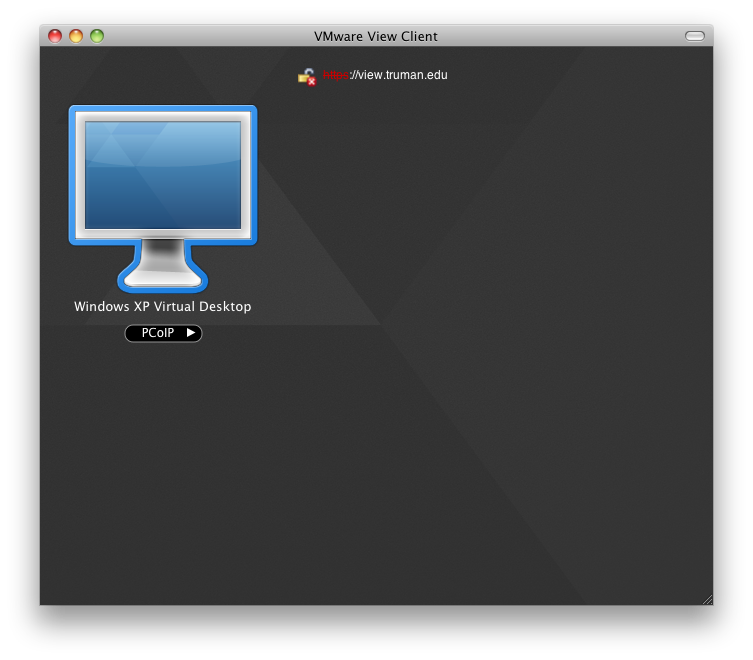 Notes:
To disconnect choose "Logoff" from the start menu.
If the VMWare client is closed, you may reconnect by following steps 13 through 17.